Is Your Data Growing Endlessly? You're Not Alone!
Benefits of Storage Area Networks
SANs or Storage Area Networks are devices similar to traditional storage devices but are connected to the network. These devices would appear like a local attached devices in your PC but in realty the SANs are attached to the networks.
At Tredent, we offer both Dell EqualLogic iSCSI SANs as well as Dell Compellent SAN solutions.
Storage Area Networks are mainly networks separated from LAN's and WAN's, In other words, Storage Area Networks are composed of hardware and software, it has a storage resources which is connected to different servers. The hardware are the physical storage devices which has strong interconnection rate for faster transfer. The software part of SANs are the monitoring of the networks and it's configuration, It is also responsible for organizing the data of the network. The storage device in the SANs are design in such a way that it can be easily access in the network and can be access either by LAN and in WAN server.
In the late 2000's, the cost and complexity of Storage Area Networks dropped. This effect become beneficiary to both small and medium enterprises allowing them to integrate the SANs to their business.
The purpose of Storage Area Network devices is to maintain and back up data's in the network. By means of using the Hi Speed Networks it can back up data in span of seconds without comprising the integrity of Data's. The Storage Area Network can be called as a Storage device of a Network because of it's function. Acting as resources and back up of the network.
Storage Area Networks Make Your Life Easier
Simplification of Storage Administration is now possible because of SANs cause cables and storage devices doesn't need to be moved physically. Moving data from one server into another is now a breeze. Thanks to SANs. Life is much easier.
The other great benefits of Storage Area Networks are the ability to boot itself. Let say you have a problem with one of your server. You can easily replace it, SANs can be reconfigured just in case you have faulty server by using its LAN features.
Before, the SANs process could take as little as half an hour. But this was before and now we can accelerate it. This is a great breakthrough in terms of backing up your data or migrating it. New products are emerging to further more accelerate the speed of transferring the data for SANs . The future of data center is still new but it will be soon available in the nearest time.
SAN Advance Features
The boo-table features of Storage Area Networks can also be effective and enable during recovery of data because of certain disaster such as server failure or human error. SANs are great tools in recovering important data and back ups. Distant location doesn't effect the SANs as long as the secondary storage array is working. This enables storage replication either implemented by disk array controllers, by server software, or by specialized SAN devices. Since IP WAN's are often the least costly method of long-distance transport, the Fibre Channel over IP (FCIP) and iSCSI protocols have been developed to allow SAN extension over IP networks.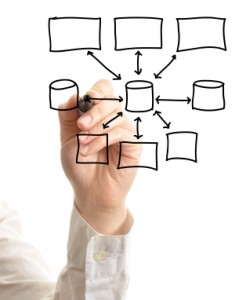 In the old model like in physical SCSI layer, it supported a few meters of distance and no guarantee of business continuity when disaster strike.In SANs, the disk arrays has accelerated and consolidated in the features like I/O caching, volume cloning and snap shotting making business continuance possible or BCV's (Business Continuance Volumes).
Primary Advantages of Storage Area Networking
Storage Area Networks primary advantages are done through some virtualization, automation, integration and consolidation. Consolidation involves in unifying or centralizing the storage to improve stability. It reduces the intricacies of infrastructure and increases the efficiency rate of SANs. Virtualization, it accelerates the availability and enhances the space in storage area networks but in a lowering cost as well. Integration is more of organizing the system to obtained more needed information and achieved more organized data in the network. Automation can automate regular or habitual task which enable users focus on much more needed task and it also improve responsiveness.
Storage Area Networks are basically made up of plenty fabric switches. These switches are connected into a network; these type of devices are also called "Fibre Channel Fabric Protocol". This device enables connection to different hard drive disk on the different servers of the network. For simpler explanation, Storage Area Networks are a collection of storage disks or hard drives which runs on its own network ensuring super fast transmission speed.
Different Strategy for SAN Storage
There are different Storage strategy such as Network Attached Storage (NAS), Direct Attached Storage (DAS), and Storage Area Networks (SAN).
Network Attached Storage (NAS): A method a common data on a network. It is a approach to store frequent information on a network. While several folks feel that NAS is only developed for companies but really it can be a excellent solution for home networking as nicely. A NAS device is just a small box which consists of a hard drive, a network card and a easy operating system. This network storage system is created to host one or far more hard drives. NAS devices are straightforward to use as they have limited characteristics and capabilities. Generally a NAS device works over TCP/IP and can be easily integrated into home pc networks.
Direct Attached Storage (DAS): It is yet another network storage approach in which one computer or server gets directly attached to yet another 1 without having any special support. In an enterprise, offering a storage method that can be shared by numerous computers and their users has become a lot more efficient and easier to manage due to this. DAS is still extremely well-known simply because it is straightforward to deploy and its initial cost of deployment is very low comparing to other storage solution.
Storage Area Networks (SAN): It is a network storage method which is comparable but distinct from network attached storage technologies. It is a sort of neighborhood area network (LAN) which is intended to deal with huge data transfers. SAN storage technology are designed to supports information storage, recovery and replication on company networks utilizing high-end servers, several disk arrays and fiber channel interconnection technology.
Organizing Storage Area Networks
When an organization starts its small steps towards setting up a pc center, it's usually a few servers hooked up on a local network. Users' computers are connected to the same network to access enterprise applications running on those servers. To gain external access to the web, devices such as routers or modems are put in location. For added security, a firewall is inserted between router and the local network to weed out viruses and other unwelcome bits of data from the internet.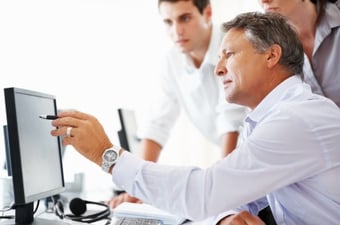 As the organization's IT requirements improve, the server farm continues to grow until it reaches a capacity whereby it is no longer feasible to store data in each and every server's local difficult disk. The a lot more efficient technique is to set up a SAN and relocate all data into it. Though it sounds like a splendid concept, there are some factors to look into prior to proceeding ahead. A SAN is fundamentally a collection of storage disks which run on its own network to make sure super quick transmission speeds. It's important not to enable visitors from the server farm or local network to mix with visitors generated in the Storage Area Networks as it causes detrimental effects to both and can bring everything to a halt.
To make sure fast response times when sending and receiving data, the SAN runs on its own set of protocols and is connected via fiber channels for maximum bandwidth. Though regular Ethernet connections are less expensive, they are not able to handle quick speeds as needed by the SANs. Since the SANs are one giant storage box comprising several pieces of hard disks, it needs its own management system to deal with its operations. No 1 server controls the Storage Area Networks as its disks are allocated to all servers. Via a central console, the SAN administrator switches from disk to disk as although moving about all servers' storage disk. As added security, local users registered to 1 server cannot access the disks of yet another server.
Data Recovery and Data Back up of SAN Storage
In the event one of the disks in the SAN is faulty, depending on the RAID technologies practiced, it should be able to rebuild information from the faulty disk onto a spare disk. Then it's just a easy matter of popping out the faulty disk, replacing a good 1 into location and formatting it to readiness. If the Storage Area Networks are set up nicely, it plays an crucial role in acquiring the organization back onto its feet throughout disaster recovery processes. Backup routines over SANs are also much more efficient as compared to server by server backup.
Prior to deciding to move all data into a Storage Area Networks, it's recommended to check that the enterprise applications are able to support SANs. There are some applications which need their information to be locally stored and may possibly pose a challenge when attempting to implement SANs.
Compellent makes deploying and managing storage area networks easy!