Benefits Of WAN Optimization
Effective Return Of Investment – Typically, we notice a four to six month ROI when choosing WAN optimization devices as well as an instantaneous ROI the moment one starts using a maintained WAN optimization service or renting equipment. As soon as you install a Wide Area Network optimization product you will notice a significant decrease in WAN bandwidth consumption allowing opportunity for financial benefits on circuit expenses or providing your brand-new programs a freeway to perform on.
Also, you certainly will enjoy a rise in work flow for personnel that are utilizing the WAN optimizationtechnology.
LAN-Like Connections – The actual beauty using this is that you could proceed to combine all of the servers that happens to be sitting out at the branch offices. This will make life much easier when attempting to deal with your own IT assets. Oh, and end users prefer that their applications nevertheless run very fast.
Will Save A Boat-Load Of Money – In case you are attempting to do a lot more all over your WAN this technology is really a no-brainer when you begin to compare and contrast it considering the expense of improving your bandwidth to speeds which are important to remove the slowness in which your customers or back-up tasks are encountering. In many instances, additional bandwidth hardly ever handles the issue in any case. It's a enormous savings!
Simply NO Network Improvements Necessary – You may place your brand-new Wide Area Network optimization devices on your own current network or simply create a VPN tunnel to your maintained Wide Area Network optimization service provider. It's a set-it-and-forget-it technology!
User Friendly & Excellent Reporting – As soon as we determine your Wide Area Network optimization solution installation there is very little you need to do. The good thing of this solution is it certainly requires very very little attention as well as offers you excellent optimized WAN reporting that can help you much better understand your own network helping you put together best decisions.
What Our Customers Are Saying About Wide Area Network Optimization
"The numbers shows it all! A total of 79% reduction on our WAN bandwidth" – Robert Osborne, Mooresville Consolidated Schools Corp.
"My Citrix printing traffic was reduced by 70% thanks to Riverbed! Great feedback was given by users to me." – Doug Cornell, Western Oilfields Supply Co. / Rain For Rent
"Tredent resolved to go to bat for all of us to obtain the discounts we needed to acquire the whole project within our price range!" – Tony Pellegrini, Apollo Professional Solutions, Inc.
About Wide Area Network Optimization Appliances
Wikipedia: "WAN optimization controllers look to speed up an extensive selection of applications utilized by distributed company customers by way of getting rid of unnecessary transmissions, setting up information in local caches, compressing as well as showing priority for data, and also streamlining chatty standards."
About Wide Area Network Optimization Technology
Ok, well this sounds intriguing! However, with WAN Optimization I believe we have to plunge in to this explanation in many details to actually determine what this implies and just how it has an effect on you. As you probably know, WAN in general consists of extremely sluggish links and connection which interconnects branch offices, vendors, partners along with remote workers. Despite having WAN bandwidth expenses dropping each and every day, these types of links and connections are nevertheless incredibly more costly. Doing WAN Optimization may seem impossible.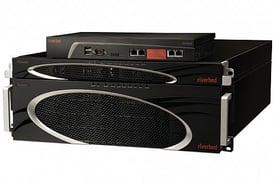 As business applications become a little more and more important to the success and expansion of the business' main point here, IT departments deal with challenging decisions about precisely how to provide additional applications together with much better Wide Area Network Optimization performance to any or all of the end users. These types of problems have gradually turned out to be large difficulties for IT administrators and owners in the last two years.
In the past, the misconception that "ordering additional network bandwidth for your Wide Area Network Optimization will eliminate my problems" has been the typical reaction whenever a company ended up being struggling with sluggish application functionality over the wide area network. This result seemed to be due to some extent mainly because there were clearly limited alternatives for IT experts to attempt to enhance application efficiency with out boosting WAN bandwidth. This challenge has created the chance for an individual to produce an different solution to enhance application overall performance and improve the utilization of the existing wide area network without having raising bandwidth.
WAN Optimization Secret Ingredients?
The evil doer is in fact TCP. Ok, perhaps it isn't an evil doer. It's intention is great however TCP's process can cause damage within the minds and hearts of IT workers who are attempting to produce a dependable application try it to end users throughout the corporate wide area network and that's not going to help if you want to WAN Optimization.
Because TCP's primary goal should be to ensure that packets easily get to the opposite end of the connection, it will head to all extremes needed to make sure that packets were transferred effectively. Even at the expense of application functionality. TCP will certainly love to make use of all obtainable WAN bandwidth, in an exceedingly bursty and unreliable way.
TCP's manage procedure to lessen congestion is to slowly begin sending traffic, and then raise the traffic until packet loss arises. As soon as that packet loss takes place, the actual lost data should be retransmitted, developing far more congestion. May seem like lose-lose situation? Without a doubt it does! That's the reasons you need Wide Area Network optimization devices!
Numerous businesses decide to enhance their wide area network so that they can save money and also to reduce WAN congestion in order to achieve WAN Optimization. However, having a typical WAN optimizer is only going to decrease network traffic by 10% up to 20%. In contrast, Riverbed WAN optimizers can generally decrease network usage by 60 up to 95%! That's how Wide Area Network Optimization should look like.

Riverbed WAN acceleration devices get rid of recurring traffic out of your wide area network by means of patent-pending data streamlining algorithms. Data streamlining holds your WAN traffic on hard drive in a proprietary, application distinct form that may be used again simply by any application, any kind of file or any individual that transmits or receives the identical data. Regardless a user asks for data which has been relabeled, e-mails an attachment or even utilizes another application such as File transfer protocol or perhaps a web based application, any kind of traffic which is created that's been throughout the WAN prior to won't be retransmitted.
Shift Now To WAN Optimizers…
Instead, basically only 16k packets which relate to the information happen to be delivered to the Riverbed WAN optimizer on the other hand of the wide area network. Riverbed's Wide Area Network optimization work references are actually 16 bytes long, nevertheless can signify megabytes of data. This brings about incredibly high numbers of WAN bandwidth optimization. This really is one among Riverbed's WAN optimizing top secret weapons
Contrary to the majority of WAN optimization solutions, Riverbed WAN devices provide a lot more than decreased network traffic. Riverbed WAN devices not just offer the finest Wide Area Network optimization accessible in the marketplace, but also enhance the throughput of your entire crucial applications. Almost all of Riverbed's challengers which have been devoted to network optimization usually do not provide genuine application acceleration, one more animal by itself. Riverbed Steelhead devices are the most useful of breed method with regard to both application acceleration and WAN optimization .
WAN Optimization doesn't need to be pain in the neck.