A wide area network is crucial for businesses that need to communicate and collaborate across multiple locations or branch offices. But if the WAN isn't deployed correctly, then the entire organization could suffer.
If you're in the early stages of planning your WAN, or looking for ways to optimize your current network, you must use an IT partner that specializes in WAN infrastructure.
What are the risks of a poorly designed WAN?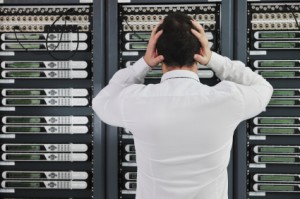 Painfully slow performance that kills productivity
Severely compromised security
IT personnel plagued with issues that eat up company time
Skyrocketing costs for service or redesign of the wide area network
Critical data and applications are not available when they need to be
All of these problems add up to an extreme waste of time, money and resources. That's why it's so important to choose a skilled IT firm with professional expertise in deploying wide area networks.
Don't rush your decision. Whether you're an IT manager, executive, or small business owner, you must be careful about who you hire to design your WAN. Below, we cover the basics of a WAN, along with key things to look for in a WAN solutions provider.
Explained: What is a wide area network?
A wide area network (WAN) is a computer network that spans a broad geographic area: remote offices, branch locations, etc. Similar to a LAN (local area network), but not limited to one location, a WAN is used to communicate and transfer data securely between users on the network.
Why Use an Outside IT Company?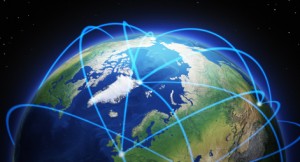 Even the largest enterprises know how important it is to hire skilled professionals when designing a wide area network. Regardless of the size of your in-house IT staff, a qualified IT partner like Tredent Data Systems can make sure you implement the best solutions for your business.
Save time. Designing and building a WAN can take weeks or months if you're not fully knowledgeable in WAN deployment. If you encounter problems or make mistakes, that time can increase exponentially. An experienced IT firm can do the job quicker and more competently.
Save money. The costs of creating a WAN can quickly get out of control when you're not using experienced professionals. Good IT consultants know how to build the best infrastructure for your needs (immediate and long-term). And they know how to do it for the lowest cost, often with additional cost-saving features built in.
Get the best performance. Selecting the right hardware and software is crucial for having a reliable wide area network that performs like it should. A good IT firm can design your WAN for maximum performance and reliability, right from the get-go.
Secure your data. No matter what your business, securing your data over a WAN is essential. Less skilled IT managers might not know about all the latest risks and potential security issues. Your safest bet is to always use experts who know exactly how to keep your network protected.
What to Look for in an IT Firm for Your Wide Area Network
Experience
This is the big one. The more experience an IT firm has, the better. Look for companies that have extensive experience with WAN solutions, from initial design to implementation and optimization. Choosing an inexperienced team will only result in headaches.
Customized Solutions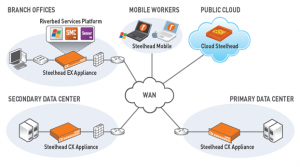 The size, scale and speed of your network is totally dependent on the needs of your business. You don't want to waste money and resources on technologies you don't need. But you also want to make sure your network can grow as your needs do. Make sure your IT firm offers flexible solutions that are tailored to your individual requirements. Never one-size-fits-all!
Results
When comparing providers to design your WAN, ask for a list of clients or case studies about the services they have performed. Make sure they can prove that they've been successful at deploying networks that are similar in scale to the WAN you need.
Top IT Company with 30 Years of Experience
If you've started the process of comparing IT providers, or have questions about your WAN, take a look at Tredent Data Systems.
Tredent has been in the game since 1983, so we have extensive experience that most other firms don't come close to matching. Tredent specializes in deploying and managing WANs of all sizes. Our engineers have the best skills in the industry. And we deploy only the best-quality solutions to help businesses boost productivity and cut costs.
WAN Solutions from Tredent Include:
Network Design
Infrastructure
Optimization
Emulation
Wireless Wide Area Network Solutions
Plus many additional services
Tredent works with carriers such as AT&T, Verizon, CenturyLink, Sprint and others to deploy MPLS circuits, Internet connections and wireless technology.
Want Access To Reputable Wide Area Network Solutions?
Just fill out the form on the right and one of our WAN specialists will contact you to answer any of your questions and work with you to generate pricing. We custom-tailor our WAN solutions to your exact needs, while focusing on technologies that can lower costs and improve productivity!
Call 1-866-873-3368 to get experienced help deploying or optimizing your wide area network.