The Wildlife Waystation is a 160-acre private animal sanctuary located in the Angeles National Forest just north of Los Angeles, California. We are home to over 400 wild and exotic animals comprising over 125 different species. Our dedicated staff and volunteers are devoted to providing a place of refuge, healing and safety for animals in need. Our sanctuary is supported solely by the generous donations of individuals and foundations worldwide.
Tredent has suppported the Wildlife Waystation for over 15 years
Our VP of Sales Charles Beck has voluteered as an animal trainer every Sunday
for the last 15 years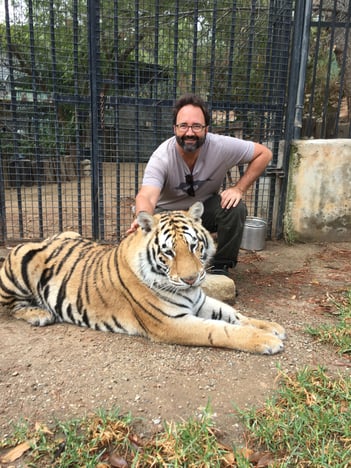 and connect with our animals in a personal way.
Your support will go toward food, veterinary care and enrichment.
"All cruelty springs from weakness" - Seneca