Think you're spending too much on Cisco Smart Net?
Let's check it out!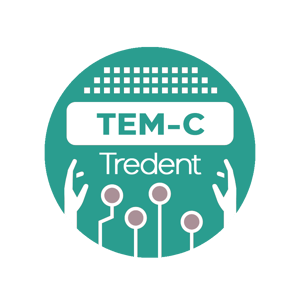 Get control of your IT budget maintenance spend, save time and money. Tredent's Technology Expense Management for Cisco (TEM-C) solution will reduce your Cisco Maintenance expense with no investment required. We track and manage the recurring and annual expenses associated with maintaining and supporting your Cisco Network and Data Center infrastructure, including contract reviews, alternative options, along with a 360-degree strategy that entails maximize efficient IT budget allocation.
Tredent's multidimensional best practices methodology and systematically analyses each Smart Net invoice, combined with our Hybrid Maintenance device coverage provides efficient and effective savings. We've been providing TEM-C for Cisco powered networks for over 18 years.
Our innovative analysis tools analyze your most recent Smart Net invoice, current discount, Smart Net List price, as well as currently connected network devices to ensure against overcharges. This can give you and your team peace of mind knowing that your maintenance and support cost center is being most effective and efficient.
As experts in Cisco Maintenance,Tredent is in a unique position to provide "Pre-Renewal" coverage recommendations based on many factors such as current Cisco Policies, End of Software (EoSW), End of Life (EOL) etc. Most coverage recommendations cut costs as much as 75%.
Maintenance Contract Management

Network Maintenance Cost Optimization

Network Diagramming

Vendor Management
How does it work?
The first step is to assess your current infrastructure. Simply provide us a spreadsheet with a list of your Cisco and Data Center (servers & storage) Infrastructure. This will allow us to evaluate your current network maintenance expenses.
We analyze each device and evaluate opportunities to optimize & identify options for the following:
Eligibility for cost saving using Hybrid Maintenance
Devices that qualify for Free software updates

Device that no longer receive software updates

Device that are End of Life

Device that do not get software updates

Strategic Sparing of devices




Based on our findings, we will provide a list of recommendations to maximize your value, savings up to 75% on your annual maintenance costs, and reduce expenses.